A gathering of the voices behind The Masses - the audiovisual piece which is currently on show at the Edition365 exhibition at New Art City.
About this event
Aloha beautiful voices!
Hope you've been keeping well... I've had the pleasure of seeing what some of you have been up to #socialmediamagic! Who would have thought that a year after The Masses, we'd be here? At the time I imagined that lockdown and the pandemic would now be a distant memory... I hope you and your loved ones are well and safe.
I pop into your inbox (& everywhere else) with a spot of special news...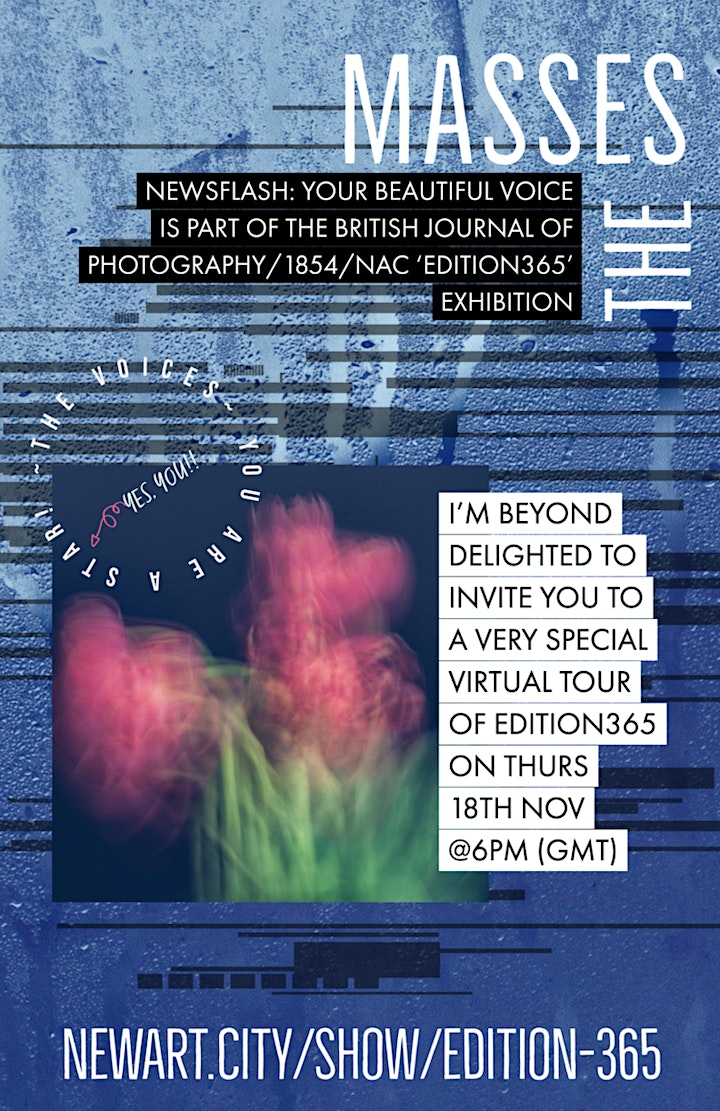 Your voice is currently fillin the metaverse with a sense of solidarity... the film The Masses has been selected by the British Journal of Photography, 1854 and New Art City to be a part of a historically significant immersive virtual exhibition Edition365.
You can enter the exhibition here: newart.city/show/edition-365
(you'll find our piece somewhere on the 4th floor 🙂)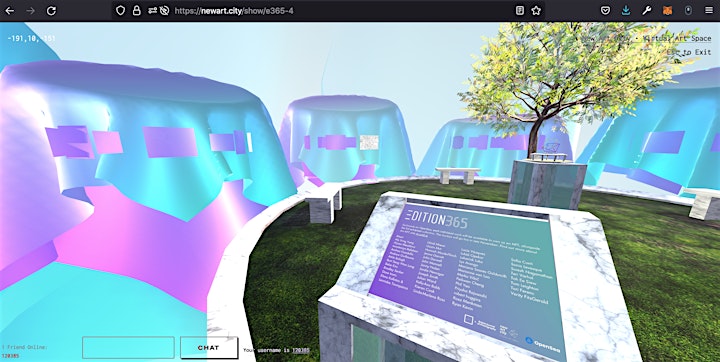 I'd love to invite you to a special tour of the Edition365 exhibition on Thursday 18th November at 6pm (GMT)... it feels like this would be a wonderful way to celebrate the entire exhibition, the work, the poem, the ethos and most importantly, you.
Thank you..... x 1,000,000,000,000,000,000,000
I hope to see you on Thursday for the celebration :D
(P.s... after the tour, there might be a mini after-party at FFMP @NAC #justsayin)
Zoom link to join will be sent out on the day.